Most of the material contained within the folders of the WAM archives consists of standard 8.5×11 papers documenting correspondence, notes, plans, etc. However, many of the exhibition planning files also contain a wide assortment of intriguing miscellany – photos, slides, negatives, cardboard-mounted wall labels, fabric swatches, catalogue drafts, newspaper clippings, books, etc. Here are a few of the curious items recently discovered while processing: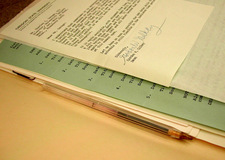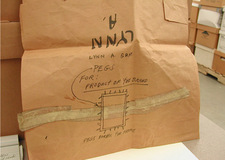 A red pen, possibly left in the folder for decades; A paper bag with hand-drawn design/plan…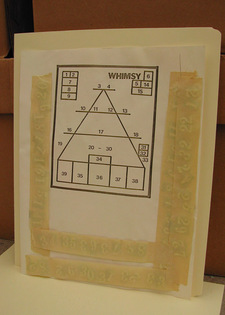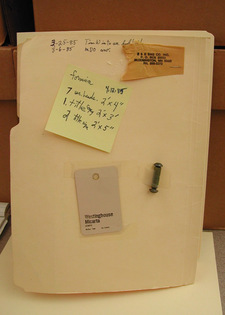 Letters taped to a design of an exhibit structure; Tile sample? Bolt?